How to Win on Taxes
A Note to Candidates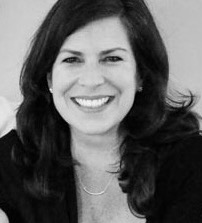 Dear Candidate,
Thank you so much for running against the corrupt Republican tax code! You are doing a great service to your future constituents and the country. In 2017, Republicans passed their tax law as a payoff to the donor class that will be paid for by the middle class, and every politician who supported this obscene law should be thrown out of office. Our job in 2021 is to begin the work of correcting this gross injustice.
If your voters truly understand what this bill did to them and to this country, you will win.
So here's how to use this section of the site.
Rather than simply laying out a bunch of talking points and "killer facts" for you, we opted to write this section as a Master Stump Speech. Our goal in writing it was to present the entire argument against the new Republican Tax Code in all its miserable depths.
If you want to go this deep with your voters, please do! But another, more effective way to approach this is to familiarize yourself with the basic argument in the Master Stump Speech, and then select the individual parts you think are most compelling for your audience.
We encourage you to hold nothing back in attacking the new Republican Tax Code. This is clearly nothing but a payoff to the political donor class that will eventually be paid for by America's middle class.
Please feel free to use any or all of the suggested language in your own speeches and conversations with voters. Absolutely no attribution required!
And as always, if you need any help please call us at anytime.
Warmly,
Erica Payne
Founder and President
The Patriotic Millionaires